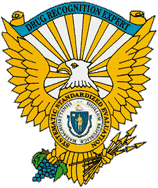 Massachusetts Drug Evaluation and Classification Program
Below is the link for detailed information on the Drug Recogntion Expert Schools. There is an overview of the DRE Program, a detailed DRE School announcement, and an application for the below listed DRE Schools. The next schools are scheduled for:


The next DRE School in Massachusetts will be held January 5- 16, 2015 in Franklin, MA. location TBD

New Hampshire is hosting a two DRE Schools, the first will be in the spring of 2015 in Concord, N.H.
The second school will be in the fall of 2015 in Concord, N.H.


DRE SCHOOL FORMS
---
---








Back Home



This page was updated 08-01-14
Copyright © 2014 DJD